The market leader in Talent Communities
Used by the best brands and recruitment teams to hire quality talent on demand.
Candidate Tracking System
In today's wide world of talent, the best employers recognise their candidate tracking system needs to treat candidates like their customers. Today less than 25% of jobs are filled through job advertising, 75% are through a multitude of sources, wherever talent happen to be. Your candidate tracking software must be able to help you identify, invite, curate and maintain a human to human relationship with your potential uture workforce before a vacancy becomes available.
All the while saving your recruitment team time.
The good news is with the right candidate tracking system, it's easy to turn your recruitment process from reactive (sourcing and screening applicants after a vacancy is opened), to proactive hiring. Attracting and pre-building talent pools of people perfect for every role, keeping candidate data fresh and live without you having to do it yourself, and predicting for you who in your talent pools are most available, as soon as you have a vacant position. That's talent on demand, helping you consistently lower your average time to hire across all your roles.
The modern term for candidate tracking systems is a Talent Community, and building one to optimal size is easier than you might think. Start your Talent Community today for free with LiveHire.
DISCOVER TALENT ON-DEMAND
With a technology focused on humanising recruitment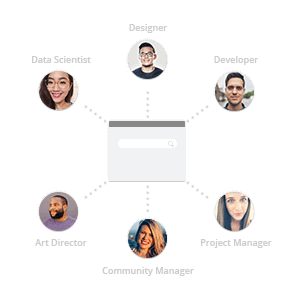 Simpler
LiveHire curates talent from all your sources in one place, instantly searchable and available wherever you go, anytime.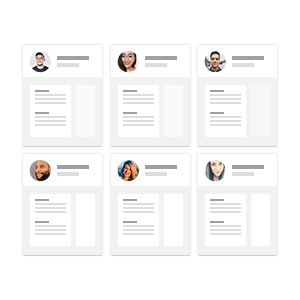 Faster
LiveHire members own and maintain their own profiles, so say goodbye to database admin and hello to live data on demand.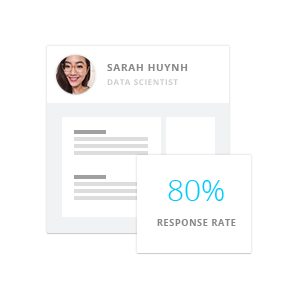 Smarter
LiveHire technology predicts who's most responsive, across the best active and passive talent, all day everyday.
Discover the benefits of moving to proactive recruitment.
A replenishing and sustainable source of quality talent on demand for your entire business, helping to reduce your time to hire.
Check out companies with Talent Communities.
Here are just some of the businesses who trust LiveHire technology to grow and nurture their own Talent Communities.
Talk to us
Rethink the way you recruit and transform your candidate experience, learn how LiveHire can work for you.
LiveHire enables us to engage with our candidates on an ongoing basis before they actually apply for a role and now we're offering much richer and personalised candidate experiences.