The market leader in Talent Communities
Used by the best brands and recruitment teams to hire quality talent on demand.
Getting started with Live Talent Communities
Learn how the best employers shift from reactive to proactive recruitment.
DISCOVER TALENT ON-DEMAND
With a technology focused on humanising recruitment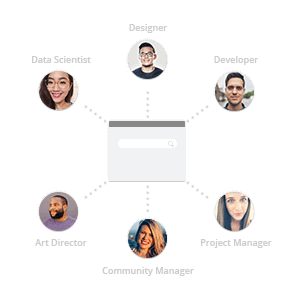 Simpler
LiveHire curates talent from all your sources in one place, instantly searchable and available wherever you go, anytime.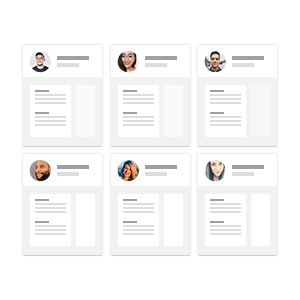 Faster
LiveHire members own and maintain their own profiles, so say goodbye to database admin and hello to live data on demand.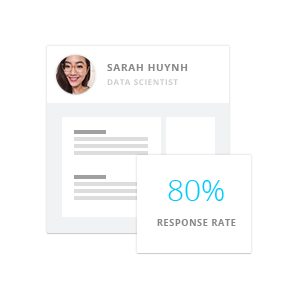 Smarter
LiveHire technology predicts who's most responsive, across the best active and passive talent, all day everyday.
PRODUCT FEATURES
One Talent Community delivers all your future hires
Proactive Recruitment
With LiveHire, your private Talent Community is curated, sustainable and proactive. It helps you leverage your employer brand, social media assets, and employee networks to grow pipelines of quality talent for all your future hires, reducing time to hire by delivering talent on demand.
Talent Pipeline Management
Chat to talent one-to-one or one-to-many for free via desktop, mobile or video call. All your team's communication history are logged in one place for easy reference. With LiveHire's talent pooling technology, it allows recruitment teams to stay focused and productive, getting back to what they love most, connecting with quality talent.
Integrated Platform
Fill vacancies with a splash of humanity. Simply invite talent exclusively to shortlists and avoid rejecting hundreds of unnecessary applicants, saving you time and brand reputation. Integrate with your chosen ATS, HCM or use LiveHire independently to open, approve, and close roles like lightning.
Reporting & Analytics
Your Talent Community brings people analytics and data to life, with reporting to augment your ROI, workforce planning and diversity marketing intelligence. Displaying the insights your team needs to ensure you and your candidates have the best recruitment experience possible.
Discover the benefits of moving to proactive recruitment.
A replenishing and sustainable source of quality talent on demand for your entire business, helping to reduce your time to hire.
Check out companies with Talent Communities.
Here are just some of the businesses who trust LiveHire technology to grow and nurture their own Talent Communities.
LiveHire enables us to engage with our candidates on an ongoing basis before they actually apply for a role and now we're offering much richer and personalised candidate experiences.
Talk to us
Rethink the way you recruit and transform your candidate experience, learn how LiveHire can work for you.