The market leader in Talent Communities
Used by the best brands and recruitment teams to hire quality talent on demand.
Recruitment Software
If your recruitment team is operating at its peak performance, you will likely have a Talent Community platform coupled with a recruitment software that is strong in the areas you place the most value on (volume recruitment, vacancy management, recruitment team KPI reporting, onboarding, rostering, etc.).
The LiveHire Talent Community platform plugs into, integrates with and compliments your preferred recruitment software to deliver sustainable talent pools of candidates for all the roles in your business ongoing before a vacancy even opens. This delivers talent-on-demand to significantly reduce your average time and cost to hire across your business.
It is like adding a modification to your car that makes if run twice as fast, using half the fuel.
The LiveHire platform stops at onboarding, and this is where many of the well-known recruitment software's main functionality starts. So while the LiveHire platform can be used as a stand-alone recruitment software, if you're a larger organisation looking for deeper functionality from on-boarding and beyond, we list below, the various recruitment software's downstream strengths so you can make an informed decision (in alphabetical order).
If you have questions about any recruitment software not on this list, ask us here, and we will add it to the list.
Be sure to start your Talent Community before you implement any recruitment software, so you have qualified, interested and available pools of talent ready to hire and onboard from day one. Doing it the other way around can result in costly, and embarrassing blowouts in time-to-hire as your team become distracted implementing and learning new software, leaving them less time for sourcing new talent as roles become vacant.
Adapt Recruitment Software, Arithon Recruitment Software, Bond Recruitment Software, Bullhorn Recruitment Software, Chameleon Recruitment Software, EBoss Recruitment Software, Eclipse Recruitment Software, Elmo Recruitment Software, Eploy Recruitment Software, Evolve Recruitment Software, My Recruitment Plus Software, Oracle Recruitment Software, Turbo Recruitment Software, Workible Recruitment Software.
DISCOVER TALENT ON-DEMAND
With a technology focused on humanising recruitment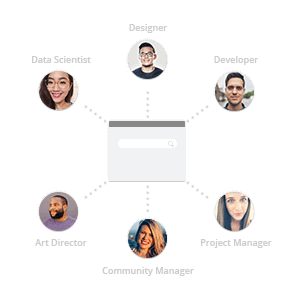 Simpler
LiveHire curates talent from all your sources in one place, instantly searchable and available wherever you go, anytime.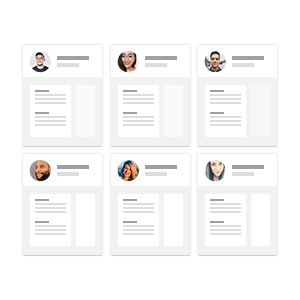 Faster
LiveHire members own and maintain their own profiles, so say goodbye to database admin and hello to live data on demand.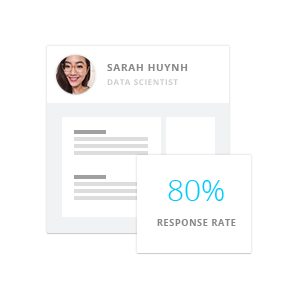 Smarter
LiveHire technology predicts who's most responsive, across the best active and passive talent, all day everyday.
Discover the benefits of moving to proactive recruitment.
A replenishing and sustainable source of quality talent on demand for your entire business, helping to reduce your time to hire.
Check out companies with Talent Communities.
Here are just some of the businesses who trust LiveHire technology to grow and nurture their own Talent Communities.
Talk to us
Rethink the way you recruit and transform your candidate experience, learn how LiveHire can work for you.
Being able to know who your candidates are, being able to search for them from as many sources as possible, and being able to manage them all together within a pool of people that you can communicate with is really, really important.