The market leader in Talent Communities
Used by the best brands and recruitment teams to hire quality talent on demand.
HR recruitment software
Your HR management software is only as good as the data in it, and a lot of valuable time can be wasted when your HR team is manually inputting people data into your HR system when they could be focussed on more productive activities.
Having up to date information on the skills, experience, salary expectations, workforce preferences and the willingness to relocate of your past, current and future workforce can unlock valuable insights to drive your HR, people, and culture strategies.
A LiveHire Talent Community is an easy way to bring your talent data to life, outperforming traditional HR recruitment software by creating pools of talent profiles that are qualified, interested and available for future opportunities with your company.
Older HR recruitment software collects minimal data on a candidate during application, the resume used for the application isn't digital, cannot be updated or searched in future, and loses it's usefulness almost immediately. With a LiveHire Talent Community, candidates create a digital LiveHire profile when they join, or use their existing LiveHire profile to join your Talent Community with one click. They own and update their LiveHire profile ongoing as they gain new skills or change their workforce preferences. This means long after the hire has been made, you have an employee's digital record in the cloud, that maintains freshness of information without your HR team having to keep it up to date.
Your Talent Community can be used as powerful HR tracking software, managing your internal workforce across teams, divisions, and locations.
Integrate your LiveHire Talent Community with your other HRIS software, to send live data to your onboarding, payroll, and learning and development systems, and avoid duplicating effort.
With LiveHire, communicating with great talent through your HRM software is as intuitive as conversing with colleagues over email, video, SMS, and chat, through your mobile or desktop, with all communication and activities automatically logged into the platform, so your team doesn't need to do it twice. When your HR team changes over time, you have a perfect record to pick up and continue the conversations with talent without missing a beat.
Experience the LiveHire Talent Community platform for free today, and discover why it is the future of HR recruiting software.
DISCOVER TALENT ON-DEMAND
With a technology focused on humanising recruitment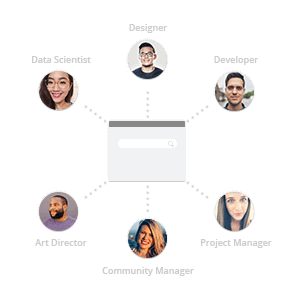 Simpler
LiveHire curates talent from all your sources in one place, instantly searchable and available wherever you go, anytime.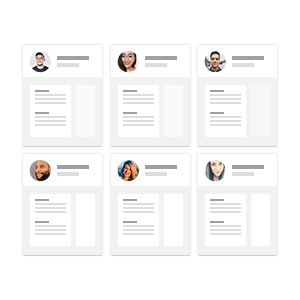 Faster
LiveHire members own and maintain their own profiles, so say goodbye to database admin and hello to live data on demand.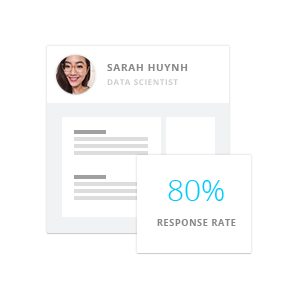 Smarter
LiveHire technology predicts who's most responsive, across the best active and passive talent, all day everyday.
Discover the benefits of moving to proactive recruitment.
A replenishing and sustainable source of quality talent on demand for your entire business, helping to reduce your time to hire.
Check out companies with Talent Communities.
Here are just some of the businesses who trust LiveHire technology to grow and nurture their own Talent Communities.
Talk to us
Rethink the way you recruit and transform your candidate experience, learn how LiveHire can work for you.
LiveHire enables us to engage with our candidates on an ongoing basis before they actually apply for a role and now we're offering much richer and personalised candidate experiences.